From autumn there will be the full* Aqualetics program again
in the Swimming Pool of Birsfelden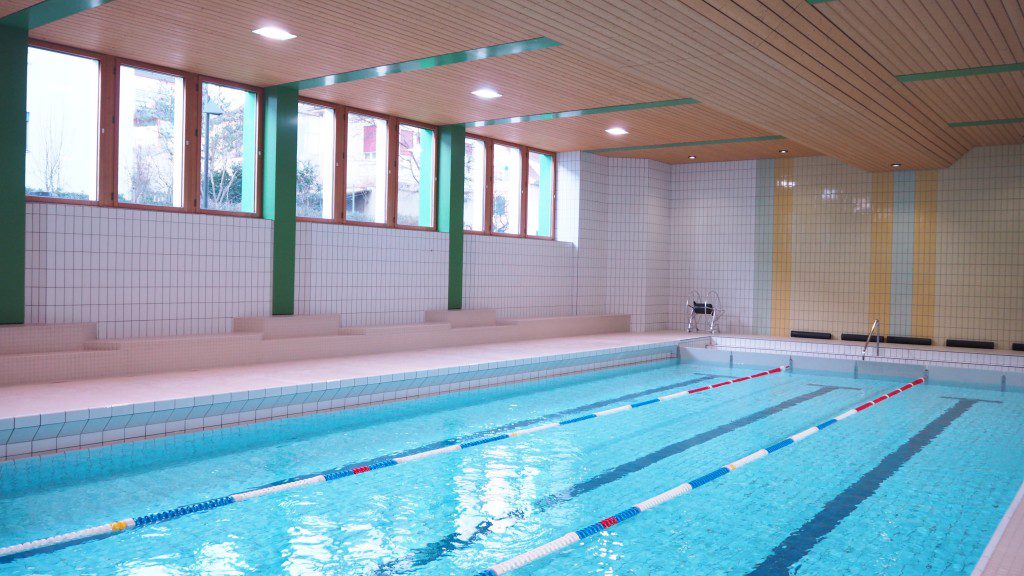 WE LOVE THE SWIMMING POOL OF BIRSFELDEN
SOON, SOON, SOON – BACK IN THE SWIMMING POOL OF BIRSFELDEN
Renovation of the Swimming Pool of Birsfelden
The Birsfelden Swimming Pool is currently being renovated. In particular, the technology is renewed. We will probably not know until October how much of the exterior is really new. However, we are pleased that the government of Birsfelden has decided to renovate it! And of course we are looking forward to the restart of our offers in the Swimming Pool of Birsfelden.
As soon as we know when exactly we can start again with the offers in the Swimming Pool of Birsfelden and above all how, we will of course inform you!
Before the refurbishment, we taught more than 250 children a week to swim in our swimming courses and had a total of over 450 participants in the pool. We are looking forward to filling the Birsfelden Swimming Pool with its offer.
Our full offer in the Swimming Pool of Birsfelden
Toddler swimming
Children's swimming
Adult courses
Swimming trainings
Triathlon swimming
Swimming workshops
Private
Aquafitness offers