The new course program is LIVE!
Not everything is yet translated in ENGLISH. Please contact us if you have any questions.
info@aqualetics.ch  |  061 311 66 22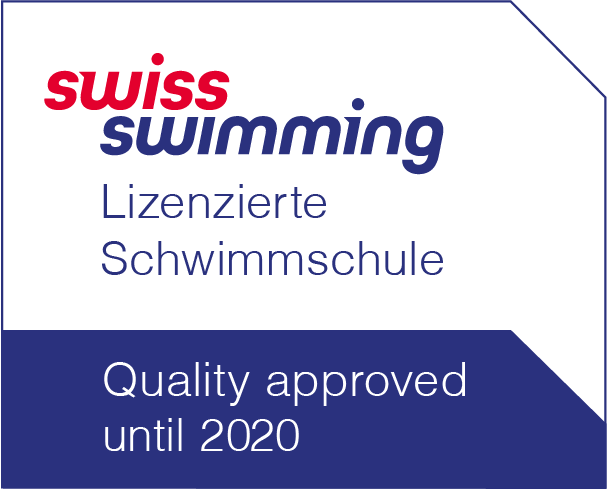 Aqualetics is the competence center and swimming school in Basel. We offer a wide range of programs for children and adults.
Beginner courses ✓ Crawl courses ✓ Aqua Gymnastics ✓ Private lessons ✓
Your benefits at Aqualetics
Best learning environment in the quiet swimming pool of Birsfelden
Small groups for more attention and faster progress
Top trainedswimming coaches and aqua gymnastic instructors
An effective combination of experience and innovative spirit 
Monday 08:15 – 12.00 h
Tuesday 08:15 – 12:00 h

Wednesday 14:00 – 18:00 h

Thursday closed

Friday closed

Saturday 14:15 – 18:15 Uhr

Sunday closed 
info@aqualetics.ch
061 311 66 22
Consulting & Swimming Products
You will find a large selection in our shop and in our online shop: www.aqualetics.shop
Course guidance for children and adults
Advice on swimming technique
Swimsuits
Goggles
Swimming caps
Towel
Hooded towels for kids
Swimming accessories (paddles, fins, snorkels…)
Lifestyle products (stationary, temporary tattoos, jewelry…)
T-Shirt collection "I'm a Swimmer"
Brands: Aqualetics, Arena, Speedo, Mako, Madwave, Finis, akron,…
AQUALETICS – more than a simple swimming school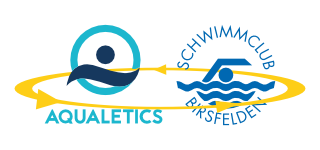 An overview of the Aqualetics swimming school offer
Aqualetics is the new swimming school in Basel and Birsfelden. We offer a wide range of programs for children and adults. These include swimming lessons for children and adolescents, built according to the Swiss Swimming Kids System. For adults, our offer includes courses tailored to each skill level. From the reduction of fear of deep water to the advanced cure course. Also in the field of aquafit our team has great competence. We offer a wide range of aquafitness courses in both shallow and deep water.
Our range of children's swimming lessons
Swimming is a wonderful sport for children. He trains the whole body without burdening the body in development. Knowing that one's own child can safely swim is an extremely reassuring feeling for parents. However, communicating swimming skills is not easy. Swimming is easy – if you master the technique properly. Aqualetics is therefore setting up its swimming lessons program on the Swiss Swimming training system in its swimming school. We teach in a program specially tailored to children. This consists of a 3-level basic system, Basic, Advanced and Specific.
The courses that are part of the basic part deal with pedagogically careful water habituation and then playfully convey the technical basics in different swimming techniques. Beginning with the right technique in the kick of the leg, skills in the back and crawl will gradually be conveyed.
In the Advanced section, these techniques are further deepened. There is the opportunity to learn technical sophisticated swimming styles such as dolphin or the turnaround. Please note that we currently teach the advanced courses in cooperation with the team of the swimming pool Birsfelden.
adult swimming lessons
We also offer a high-quality program for adults in the Basel area and Birsfelden. We have two main focuses. On the one hand the water habituation and the mediation of the basic techniques, on the other hand competence courses in breaststroke, crawl swimming and backstroke.
Our water-getting lessons are designed for people who are not yet able to swim as adults. Adults lack the ease with which children acquire swimming. Here we provide assistance with our experienced trainers. In a safe environment, adult swim beginners learn to reduce fear in the water. On top of that comes the teaching of the basics of locomotion in the water. These include proper breathing, gliding in the water and the basics in the back and crawl.
Our additional course offer is aimed at adults who, although they can swim in principle, but want a refinement of their swimming technique. Swimming is a sport in which small improvements and changes in the style of swimming lead to great progress in swimming fun, endurance and speed. We ask you dedicated courses in chest, back and front swimming. In the Kraulkurs we also offer several advanced courses.
Our range of Aquafitness courses
In addition to our offer of swimming lessons, we also offer the opportunity to make the body fit in aquafitness courses at the Birsfelden swimming pool. There are courses in shallow and deep water available. Aquafit offers the perfect opportunity to be gentle and yet intensively athletic. In addition to the normal courses, we also have specialized courses in the program. These include our popular MoMoMo course (from chubby, for chubby, on Monday), courses that are particularly demanding in sports and those with the opportunity to relax and drop.
Further offers in the Competence Center Aqualetics
In addition to the above program, we also offer early swimming for people who want to be active in the water early in the morning, private lessons for personalized lessons and even rental of water areas for special events.
Aqualetics is their competence center for water sports and swimming in Birsfelden and the Basel region. Our knowledgeable team consists of ex-performance swimmers, educators, renowned trainers and competent personalities. At Aqualetics, we immerse ourselves in the swimming and aqua world with you and redefine it. Aqualetics supports swimming in the area and works closely with the Swimming Club Birsfelden and the Gemeinde Birsfelden together
Questions? – Contact us!
Email: info@aqualetics.ch
Phone: +41 61 311 66 22